As of 2023, the Jeep Gladiator JT can have an "Earl Grey" paint job. The Earl Grey paint is about a $700 upgrade. Most people are special ordering this color, which is new with the 2023 model.
What is Earl Grey?
Stellantis refers to Earl Grey as "Earl". According to a press release, the color originated on the Gladiator Farout concept. Earl Grey is basically grey & aquamarine.
The Mopar paint code for Earl is PGP.
Do We Like Earl Grey?
I love it!
This looks very similar to the Ford Bronco "Cactus Grey":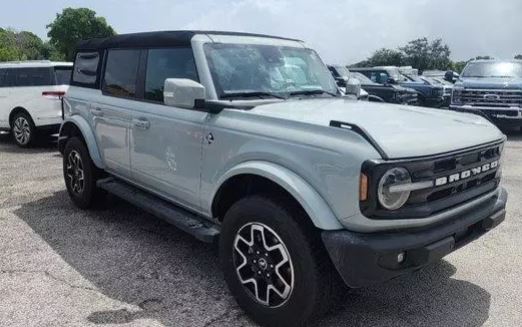 2023 Paint Color Options Include:
Black (PX8)
Bright White (PW7)
Earl (PGP)
Firecracker Red (PRC)
Granite Crystal (PAU)
High-Velocity (PJF)
Hydro Blue (PBJ)
Sarge Green (PGG)
Silver Zynith (PSE)
Sting-Gray (PDN)