The Jeep Gladiator and the RAM 1500 are two completely different vehicles. The RAM is bigger, faster, quieter, tows nicer and is great on road trips. The Gladiator is highly customizable and goes almost anywhere a Jeep Wrangler can go.
As an owner of both of these vehicles, I will list some of the pros and cons below.
Size:
The Gladiator is a "mid size" truck. The RAM is a "full size" truck. They're two very different vehicles.
I have hopped into the RAM and driven right from North Carolina to Florida with my wife, a kid and a dog as passengers. I'm 6'3″ and can lounge back in the driver's seat like it's a recliner and sail down the highway with a boat behind me. There's plenty of interior room and it's very comfortable. The Gladiator has significantly less room in the cabin. Sometimes my left knee hits the door lock button and I do worry about getting hit from the side because my head would probably bounce off of the frame which is in between the front and rear doors. The RAM bed can be 4'8″, 6'4″ or 8′. I had the 6'4″ bed and it was perfect. The Gladiator only has a 5′ bed. It's basically a Wrangler with a longer wheel base and a small bed on the back.
Comfort:
As mentioned above, the RAM is pretty comfortable and I've even taken naps in it. Aside from the Gladiator being significantly smaller and narrower, it's less comfortable in every way. There's less visibility. My head is near the ceiling. My passenger and I can't use the middle armrest at the same time. There's quite a bit of room in the back seat, but I don't sit back there. But, the biggest issue is probably the seats. The lower portion of the seats sit flat. Aftermaket shims exist for around $100 which raise the front of the seat for people who experience leg pain.
Speed:
Of course, the RAM comes with the Eco-diesel, the HEMI or the smaller engines. Gladiators have the Pentastar V6. The Gladiator is fine w/ the V6 and it's peppy. The RAM w/ the HEMI is much, much faster. Going down a country road in the RAM, I could hit the gas and fly right by anyone who needed passing. In the Gladiator, I just relax a bit and follow the slow car ahead of me (although sometimes that slow vehicle is my own). Most gladiators take 8.6 seconds to do 0-60. Throw on a lift and some big tires and you'll be over 10 seconds without an expensive gear change. Most RAM trucks w/ the HEMI are 6.6 second vehicles.
Community?
There's no RAM club. No RAM wave. No rubber duckies getting set on your truck while you're in Walmart. That's not going to happen. Once you start driving a RAM around you'll see RAM trucks everywhere. There are so many of them.
Now a Gladiator, on the other hand, is accepted into the Jeep community of Wrangler enthusiasts. Grand Cherokee owners are excluded. This community is just for Wranglers and Gladiators. Going down the street, you'll get the "Jeep wave". It's fun for the first day anyways! Just kidding, I like throwing the peace sign up at other Jeepers. Jeep owners stop and talk to you at the gas station and if you join a Jeep club you have an instant group of friends who are almost all "good people".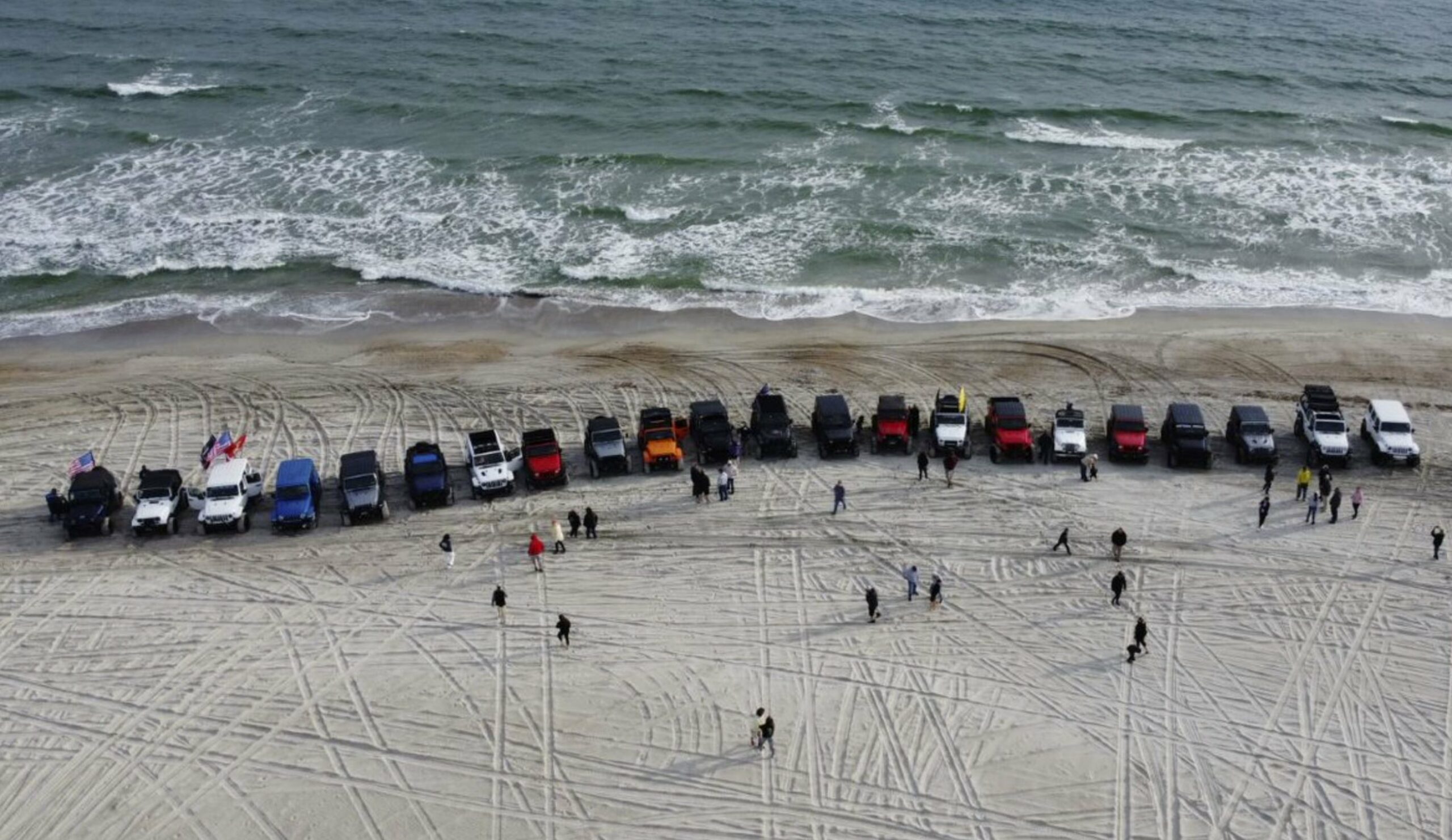 Looks:
I dressed up my 2013 RAM 1500 to look just like a 2019. That included upgrading the radio, speakers, a leveling kit, black badges and 2019 wheels. Pretty nice, but, literally nobody noticed these small details but myself.
I didn't dress my Jeep up for looks. And I wanted grey, not Firecracker Red. Everything I have added is for functionality. That said, people love it and it gets compliments everywhere that I go. Other Jeep people complement it and ask me which fenders I have.. People stop me to tell me about the ol' CJ their father used to have back at the farm.. And lots of random people tell me about the memories made in a Jeep.
Plus, you can name your Jeep. If you name your RAM you'll probably just look silly. Let's face it, unless you get a TRX, the RAM just doesn't look as cool.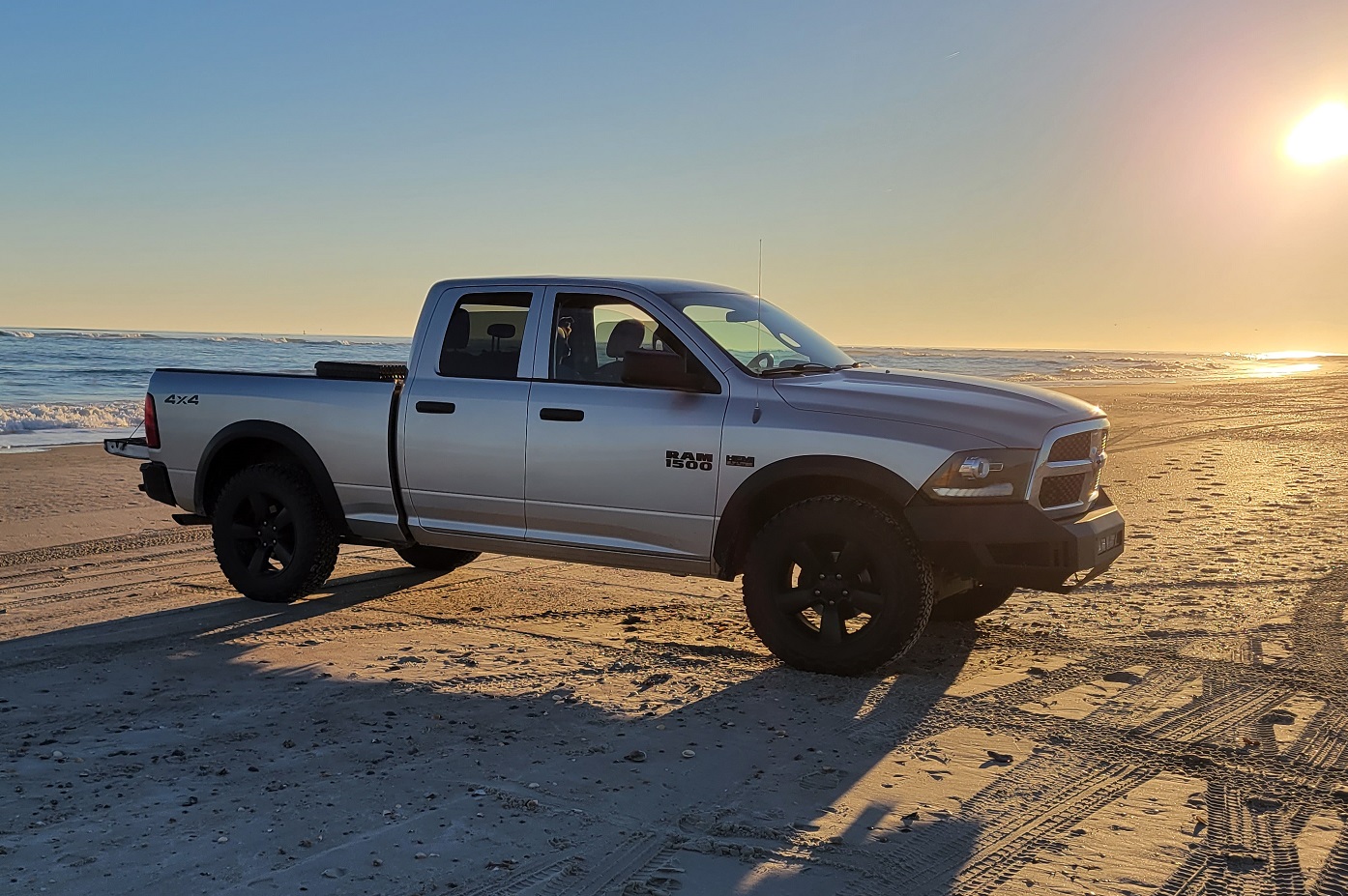 Price:
There are a tremendous number of options available for both vehicles, but, the Gladiator is, in general, more expensive. It's worse on gas. On my RAM, I did a few mild upgrades, and in the last 4 years, I only replaced the battery, windshield wipers and oil.
Now the Jeep on the other hand.. Well, it's had around $20,000 worth of add-ons. Lift kit, wheels, tires, headlights, speakers, fenders, winch, rock sliders, etc., etc., etc. You do know that Jeep owners say that J.E.E.P. is an acronym for "Just Open Every Pocket", right?
Towing:
Without going into a long, detailed article here, the RAM most definitely tows better and can tow a lot more. I have the Max Tow package on my Jeep and without modifications, it supposedly has a GVW of 6,250lbs. Most RAM 1500 trucks have a GVWR of 6000 – 7800lbs.
Cool Factor:
Is this a thing? You're probably not going to turn any heads with your RAM. A Gladiator with a lift kit, doors off and roof off though – now that's cool (or hot, depending on where you live). Of course, riding through the Christmas parade with 40 of your Jeep Club buddies with rubber ducks on your dashboard of your named Jeep is pretty cool, too, depending on who you ask.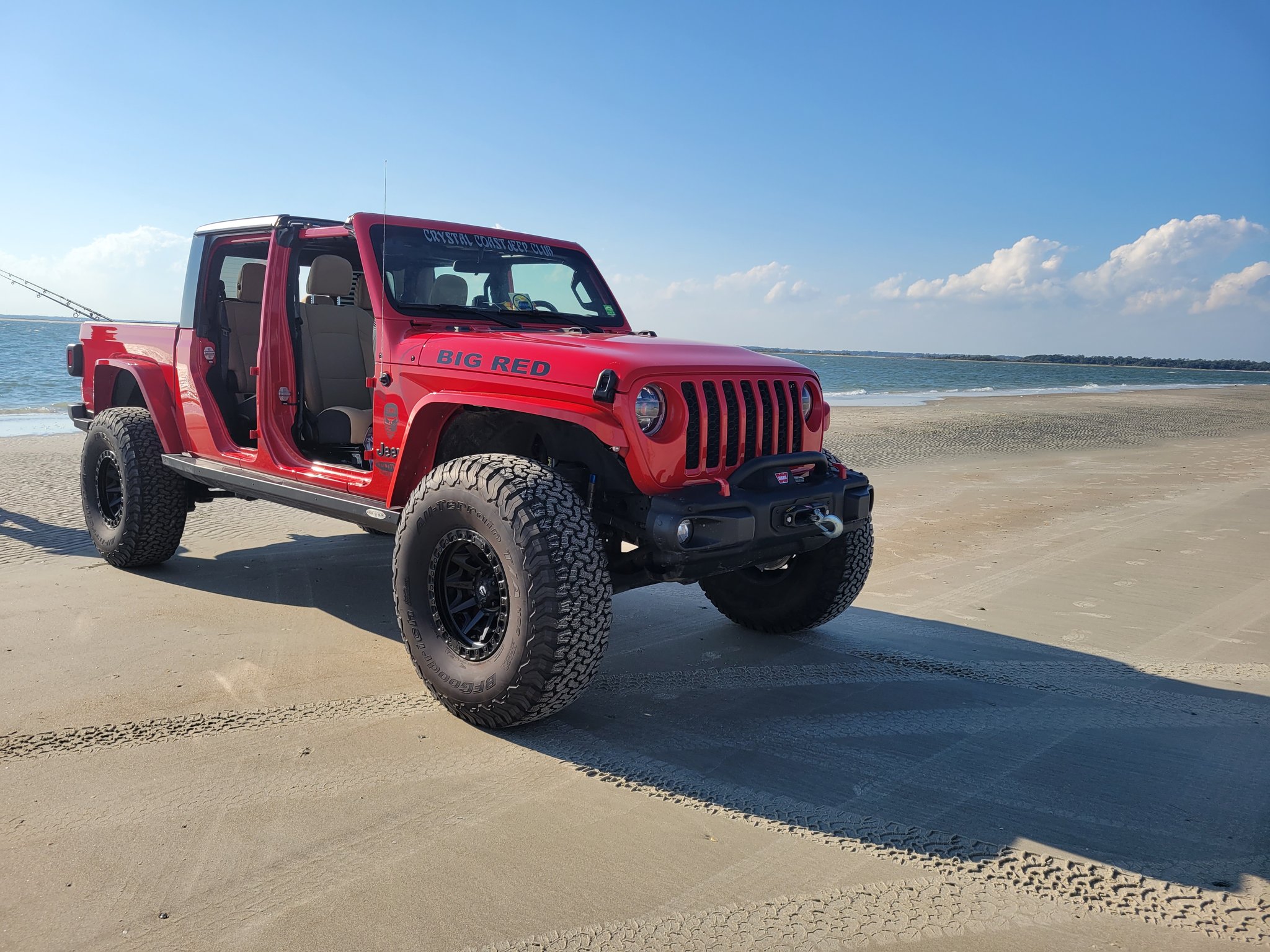 Off Road Capability:
A RAM has 4WD and is fine for dirt roads and snow and a few inches of mud but that's about it. You're not taking a RAM "off road" like a Jeep is going off road.
The Gladiator can go almost anywhere a Jeep Wrangler can go. This is extremely impressive. I've driven my Gladiator through a mud pit and right up a large hill angled at about 40 degrees, right over downed trees. And of course, Rubicon models come w/ locking axles in case you decide to go drive up the side of a rock or something.
Conclusion:
These are two totally different vehicles.
If you want a truck that can hold the family, is comfortable enough for road trips, or you want to tow any large distance, the RAM is probably the truck for you. It's a great daily driver or a work truck.
If you want to do some serious offroading, or just a pavement princess, but is also capable of being a daily driver and capable of doing some mild towing, you might want to go test drive a Gladiator.
I had the HEMI and it was very fast. I have hopped into the RAM and driven right from North Carolina to Florida. It towed 5,000lbs with ease.